Nurse Practitioner – Family Nurse Practitioner Job Roles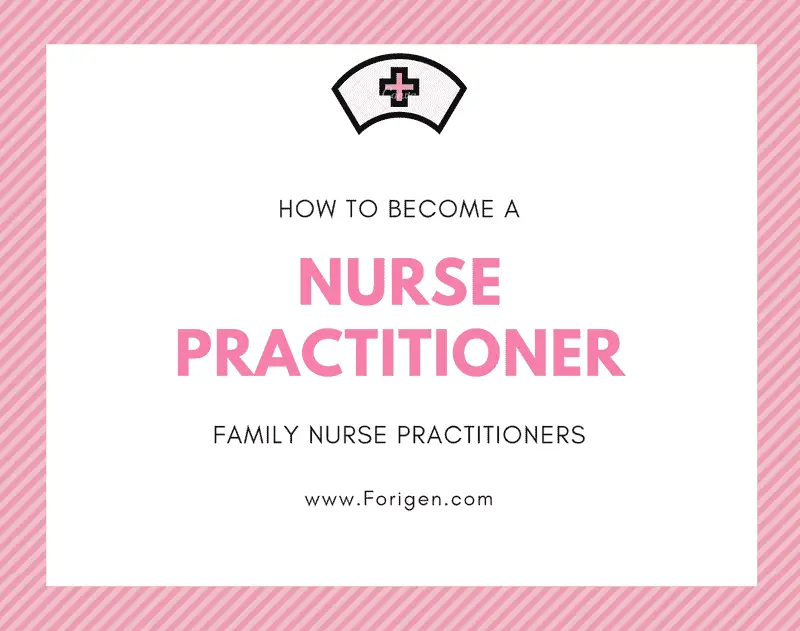 A nurse practitioner is one of the most important careers in the clinical industry and this course is taught in most of the post-secondary level institutes. While we frequently discuss doctors and nurses, a job of a nurse plays a vital part in looking after patients. The function of a family nurse practitioner is diverse and varied. They can meet with patients one on one at the morning and socialize with a group of healthcare professionals in the day. They could possibly be involved in creating a treatment program, or they may have a direct hand in administering drugs.
Roles of Nurse Practitioner?
Nurse Practitioners in simple words are professional people who specialize in health maintenance and promotion. As per the definition of "American Association of Nurse Practitioners", A Nurse Practitioner is an individual who has a license and who is predominantly responsible for the prevention of disease and management of health conditions of different patients.  The common areas in which a nurse practitioner specializes in are:
Pediatric health
Women health
Adult-gerontological health
Cardiovascular health
Oncology
Dermatology
Role of a Family Nurse Practitioner?
"Family Nurse Practitioner" is someone who specializes in comprehensive health care for families and individuals across different body systems, ages, diseases, and genders. The entire Profession is based on patient knowledge in the context of the community and family.
How to become a Family Nurse Practitioner?
Nursing is a profession which purely depends upon your passion. It is not something which is preferred by most of the individuals out there however if you are really passionate about it and you want to serve humanity by becoming a nurse practitioner then in such a case you need to follow some steps. The steps to become a Family Nurse Practitioner are as follows
The first thing which you need to do is to become a registered nurse. There are several ways through which registration can be achieved such as getting a bachelor's degree from a reputable institute. Similarly, you can also go for a training program which earns you a diploma in this field.
Merely having a degree and diploma will not do the job for you, rather you need to gain some experience as well to make your profile strong. There are several theories when it comes to gaining experience. There are some people who are of the view that going directly from a nursing school to the higher level is the best option.  There are others who believe that this is not the viable option, rather one should get the certification first before going to the masters level.
To become a professional Family Nurse Practitioner you need to attain a graduate degree for yourself. Try to find a good institute for yourself, remember there are some institutes out there who require a 2-year nursing experience for admission. Graduation studies cover a lot of significant nursing aspects such as pharmacology, anatomy, gerontology, primary care, health systems management and physiology etc.
You need to get your certification and state license. The licensing requirements differ from state to state hence you need to consult the relevant authorities in this regard for the right guidance.
To advance further in your career you have the option of gaining a specialization in any nursing related subject such as Acute Care Pediatric Nurse Practitioner, Family Nurse Practitioner, and Adult-Gerontology Acute Care Nurse Practitioner etc. Of course, here you will select the Family Nurse Practitioner field.
Family Nurse Practitioner Salary!
The figures keep on fluctuating, however, the average Family Nurse Practitioner Salary is around $89,043/year. The overall pay of this profession does not increase with your experience. The difference between the salary of an experienced nurse practitioner and an inexperienced one is minimal.